About
---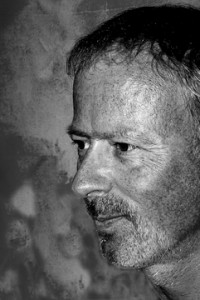 I consider myself an Art Photographer, whether it is fine art is the viewer's decision.
"Art for me is conveying something of the artist to viewer"
Hopefully photographic art engages the viewer by sparking some curiosity within the viewer's mind about the image & if successful certain images will engender an empathy towards it.
I have learned to express my photographic craft from a pictorialist & modernist perspective, but as I have studied more about all forms of photography I have developed a distinct interest in post-modernist photographic art where the image is just the start of the viewers experience. Post-modernist art looks to consider our culture, and challenge the viewer with more abstract & conceptual messages that invite deeper consideration of the place of photography in our world.
Steve holds an ARPS distinction from the Royal Photographic Society, and an AFIAP distinction from FIAP. He is also an accredited judge for the Surrey Photographic Association, the Federation of South London Photographic Societies and surrounding areas. He has judged the Documentary Photographer of the Year for The Royal Photographic Society for the last 2 years, and has been exhibited across the world in international salons and exhibitions. Steve is available to talk on "Understanding Art Photography" and "Intentional Camera Movement & Multiple Exposures".
Copyright © Dandelion by Pexeto